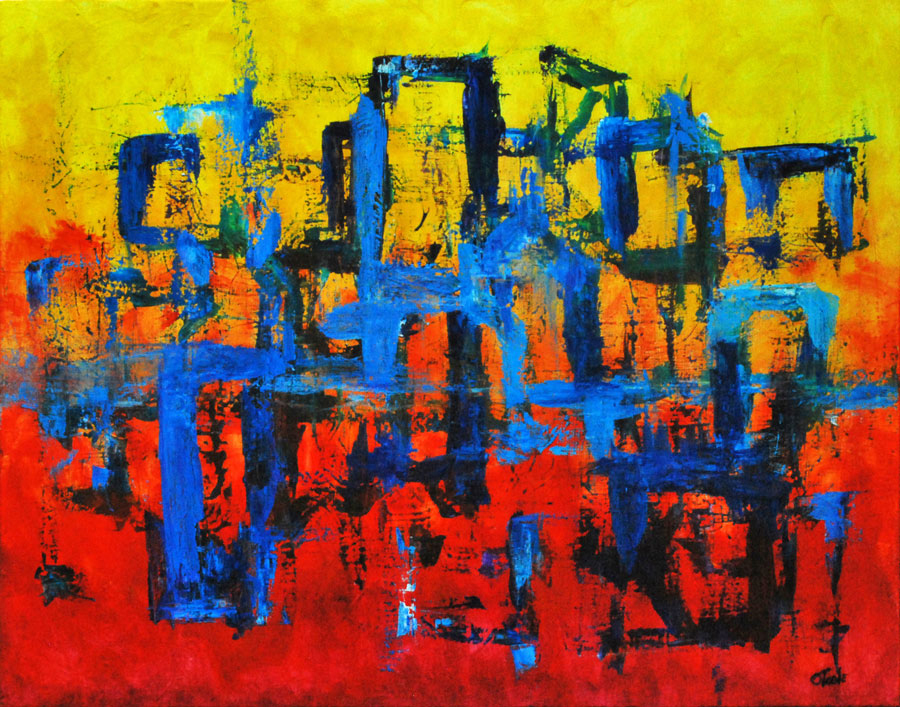 NEW DAY is the FEATURED painting for October 2016. It is a 40″ x 30″ acrylic painting on a gallery wrapped canvas. It is composed of predominantly primary colors.
NEW DAY  speaks to the idea suggested by the common consolatory phrase, "When God closes one door, He opens another." Each new day is another open door; a brand new start, and a fresh beginning. Regardless of what transpired on the previous day, another better day is always possible. There is also a concept in certain recovery programs which suggest, especially in the global society now available to us, that when my day is not going as I would like, when I make an error or slip back into less than desirable behavior patterns, I can start my day over from any point in the current day.
For the remainder of October until November 15th, 2016, NEW DAY will be removed from its place in my private collection and offered for sale. This original painting can be yours for $2500.00 plus shipping and handling. For additional details, including shipping costs or the waiving of shipping and handling for patrons in the DFW area, you may contact me by email: ken@otoolestudio.com.